Are you tired of using mechanical keyboards that lack smoothness and are now looking for a quality keyboard switch for comfortable typing? If yes, then we have got your back. Here, we will give you one of the best options, Ivy EC switch V2, that will make your life easy and contended.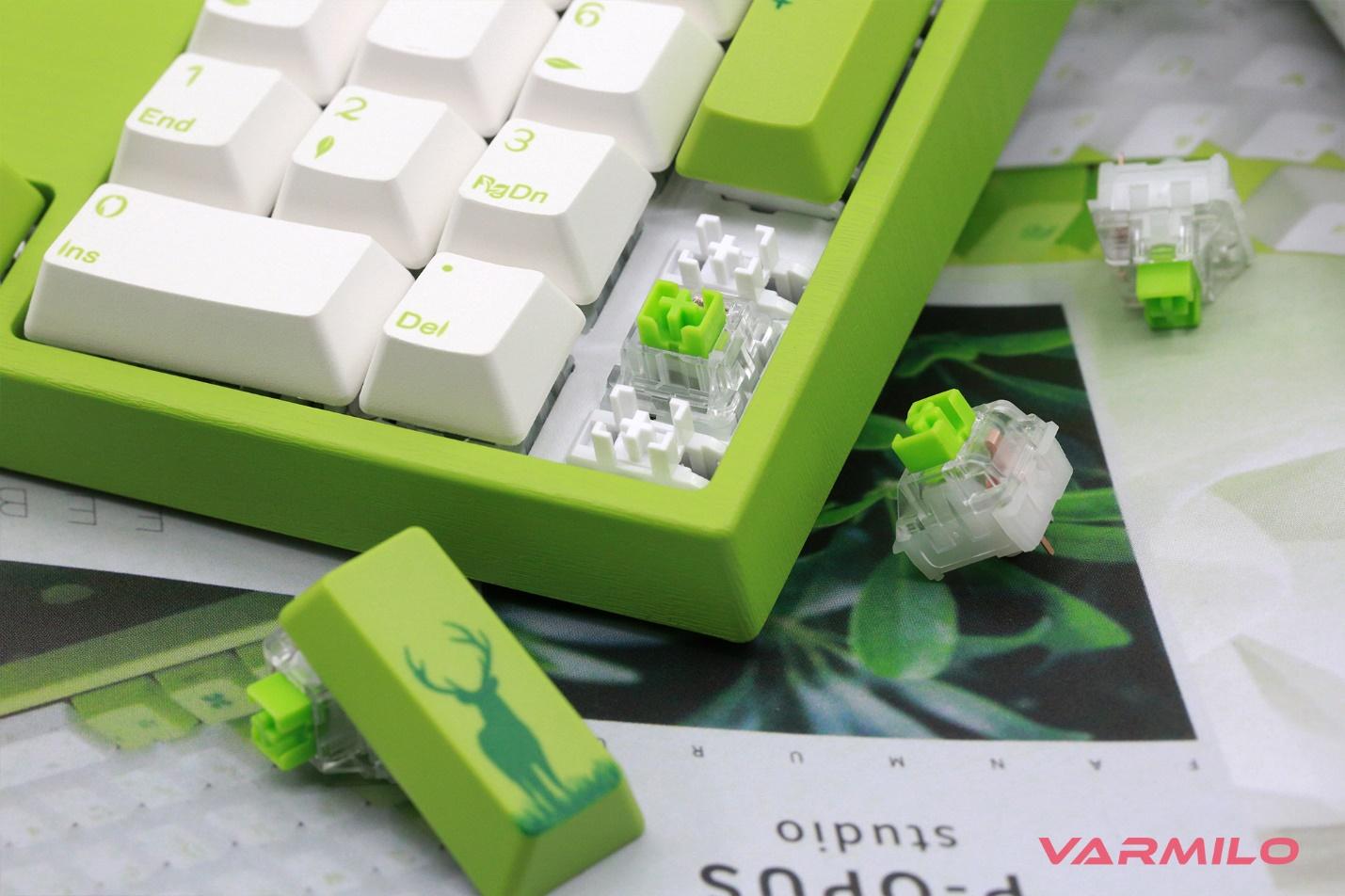 We understand that being a job holder, you spend most of your day doing typing or coding on a traditional mechanical keyboard. So, it could be very frustrating when the keys take time to respond or make a louder sound that disturbs your rhythm of work.To cover all these problems, we will also introduce different types of Varmilo keyboards so that you can choose whatever suits you the best. Now let's dig into it to know what makes the Varmilo keyboards worth picking!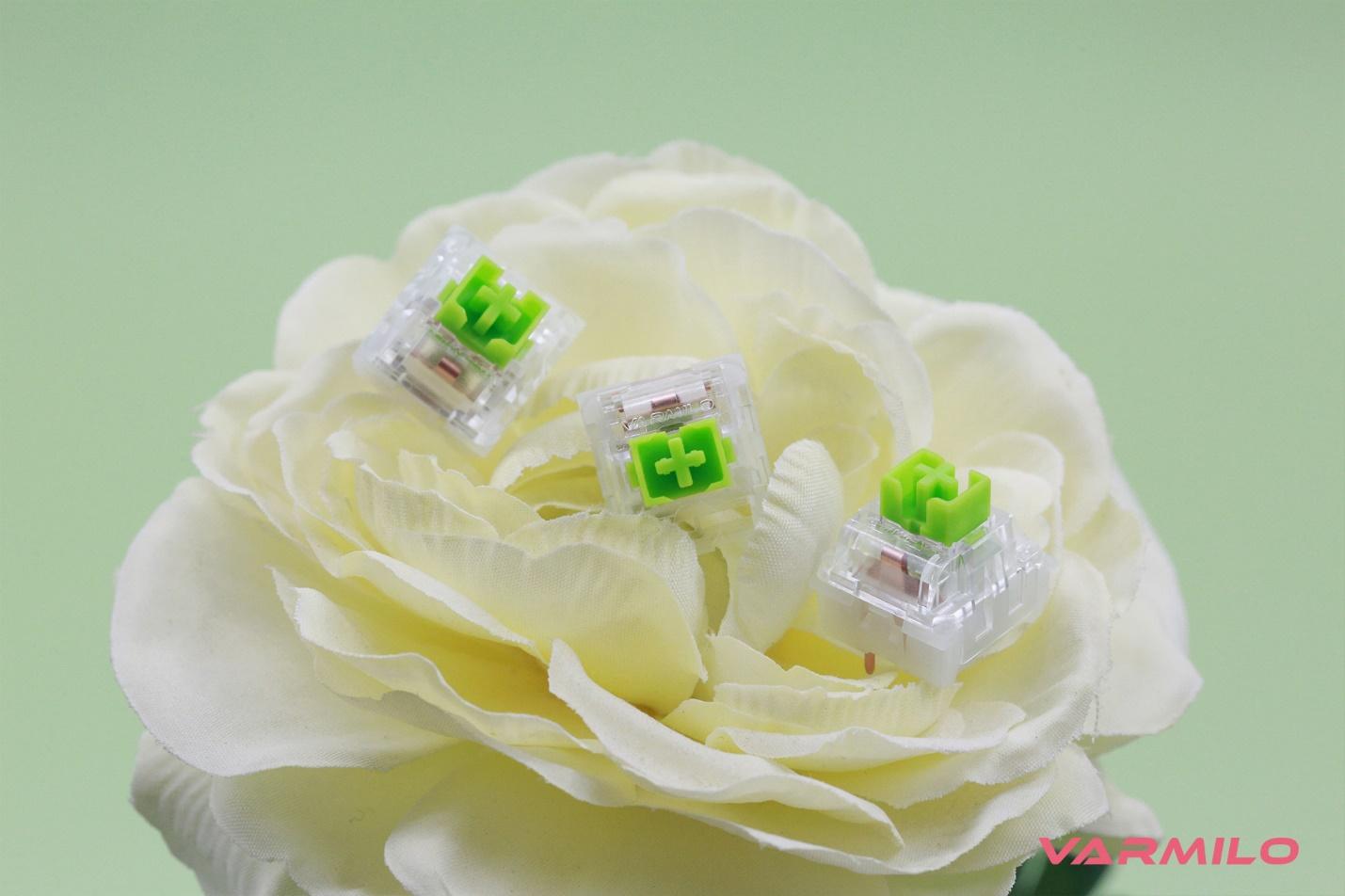 Varmilo Keyboards – How It Stands Out Among The Rest?
Varmilo is a brand that offers stylish and dependable keyboards. Also, these keyboards have a fantastic build quality that provides an excellent typing experience. You might not have heard about Varmilo before, but recently it has gained massive popularity due to its comfortable use and unique designs.Moreover, you won't ask why Varmilo is the best when you see the unique style of their keyboards. Unlike gaming-focused keyboards with complex designs and extra bell, Varmilo opts to have a classic keyboard design that attracts many people.Furthermore, when you use EC switches with Varmilo keyboards, they do something rather unique that you can't even imagine unless you use it yourself. Especially the Ivy EC switch V2 that Varmilo has recently developed in their keyboards. Besides, this switch has built an enviable reputation among keyboard enthusiasts due to its sturdy actuation force.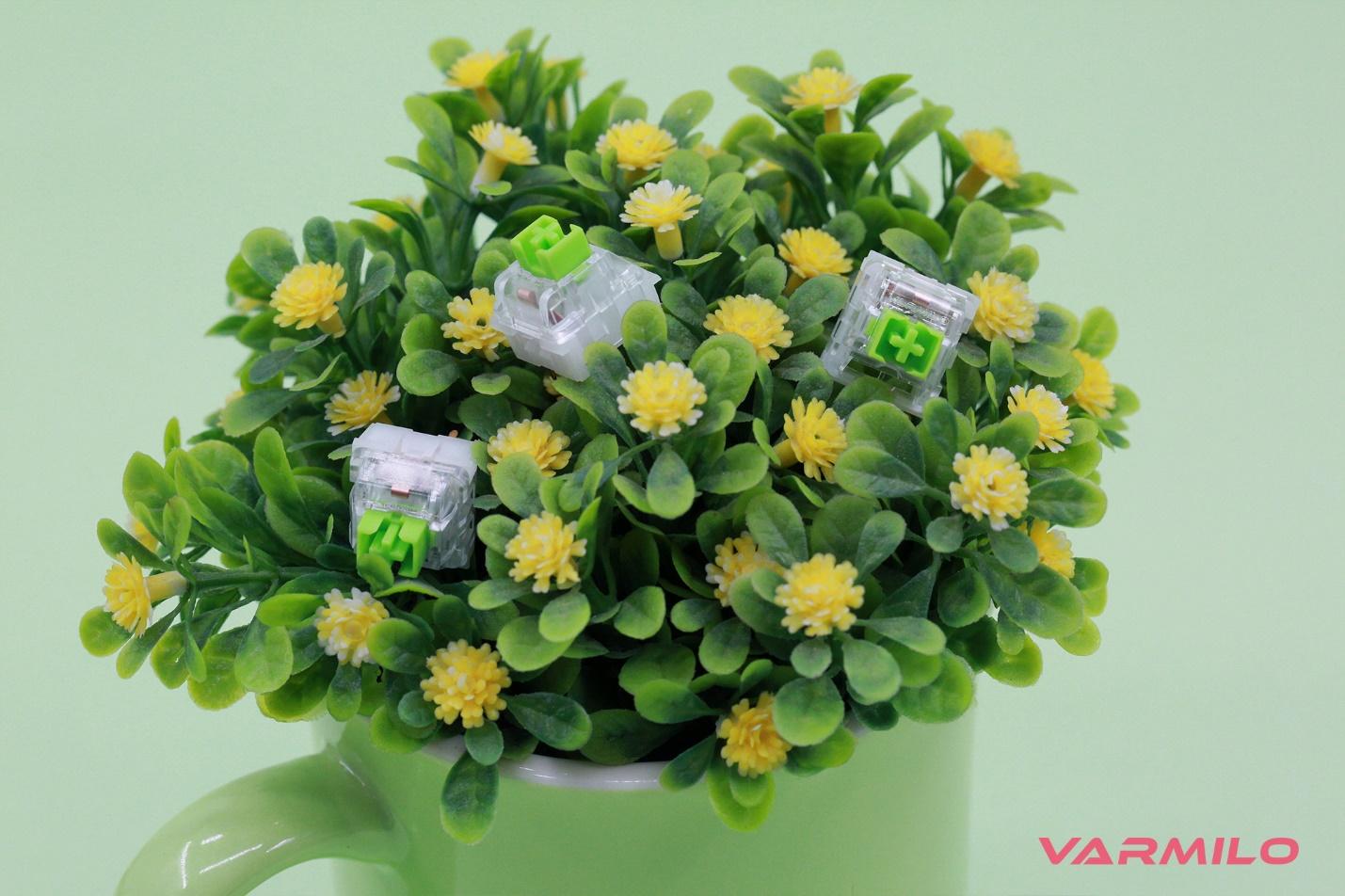 Varmilo EC Switch V2 | Our Best Choice
Varmilo EC switch V2 is the best choice for anyone as they come preinstalled in colorful, bright, and classic keyboards. So, it's time to get rid of your previous keyboard and get your hands on this one. That's why we will give you a deep insight into specific features of the Varmilo EC switch V2.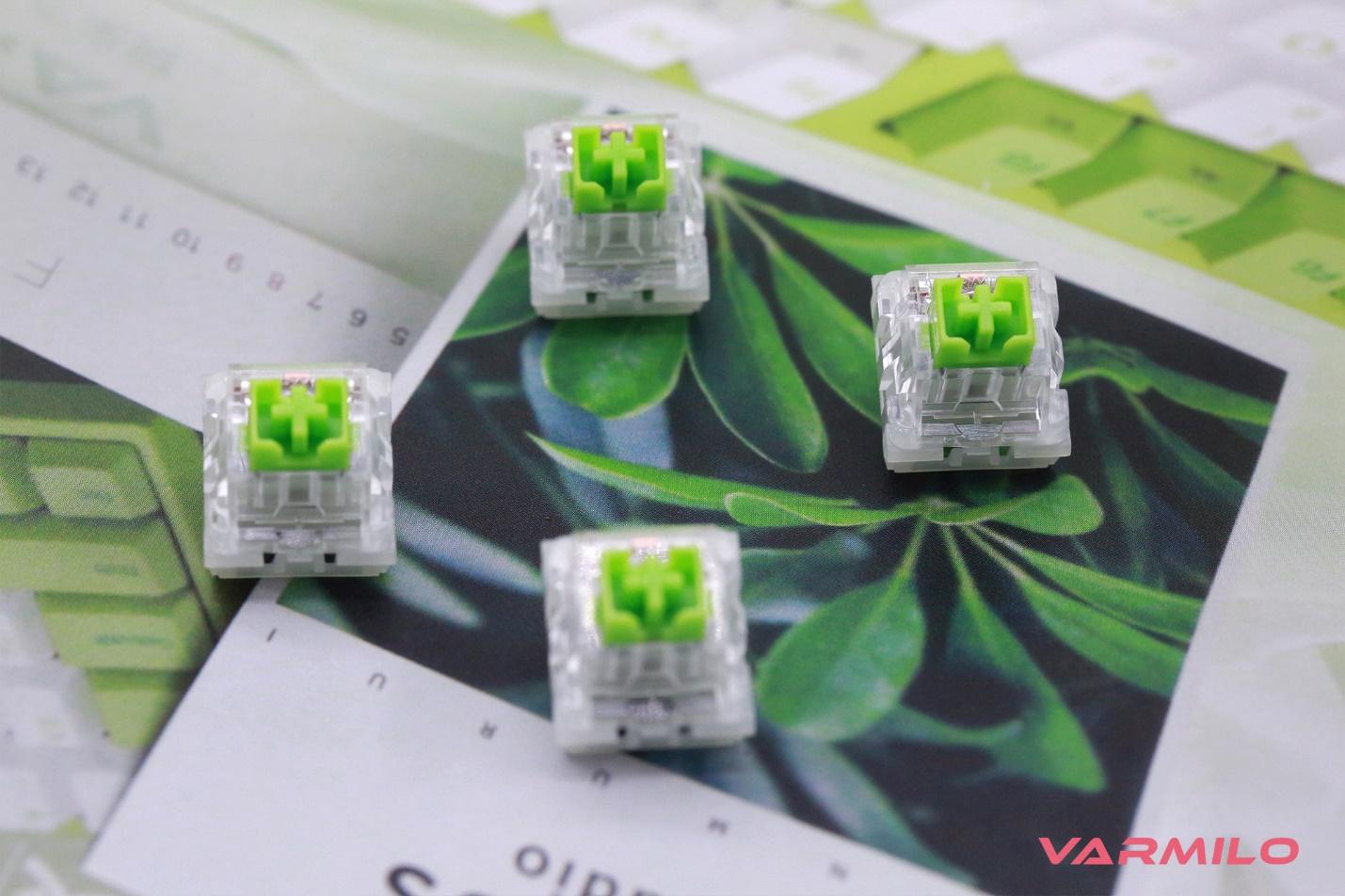 Design
Varmilo has done a great job in the key selling points of the keyboard's design. These keyboards have 108 keys with an ANSI layout. Besides, if you select a moonlight theme, then the frame will be in black, white keys will be in the color of light and dark grey.Moreover, there is no LED lighting behind the keys except the caps lock and number lock keys. When it comes to extra buttons, Varmilo keeps things simple as it has only four keys above the Numpad. So, it's best for people who want an uncomplicated and dependable keyboard.
Features
Varmilo keyboards come with their own mechanical switches, which is EC switch V2. It has a longer life span, sturdiness, and better typing as compared to others. Like many other brand's switches, EC switches also have different varieties.Still, Ivy EC Switch V2 is unique and fantastic from the rest. The company claims that it is clicky and tactile with 50cN force. That means the higher the pressure, the more push you will need to make onboard. Also, this switch needs less energy, which makes it preferable for typing.
Performance
If we talk about its performance, then Varmilo EC switches V2 offers a comfortable typing experience. It's because of the excellent balance, so you don't have to press hard on each button several times. You can even write thousands of words without any break. Moreover, the keys don't make much noise. Also, it is highly durable, and it will feel great to have a keyboard that will last long.PriceVarmilo is a Chinese manufacturer, but the company makes shipments to different countries. So, you should consider postage costs and local custom fees while buying. Besides, you can get a Varmilo keyboard along with EC switch V2 at a reasonable price. Moreover, it's important to remember that price can be varied according to the theme you choose for the keyboard.
Different Types Of Varmilo EC Switches V2
Varmilo EC switches V2 has four different types, so you can select the one that fulfills your needs. Moreover, the purpose and function of these switches are not just to have a pleasant typing experience. Instead, it is built for professionals, gamers, and anyone who loves to have a fantastic keyboard. So, the purpose simply depends on your preference and usage.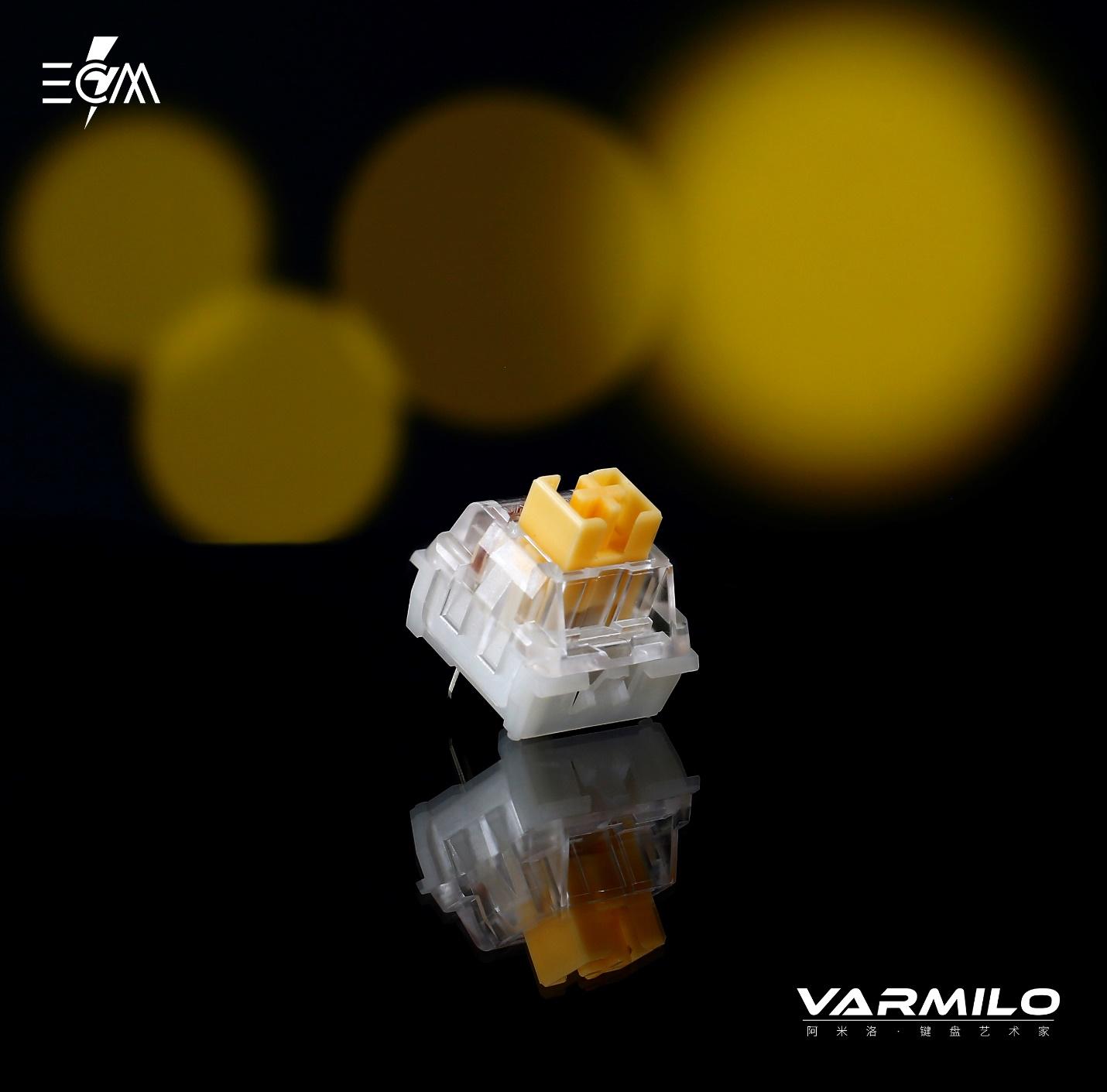 Daisy EC Switch V2
Daisy EC switch is lighter than other switches. Being feathery makes it a better option for reducing input fatigue. Also, it can prevent tenosynovitis. It's a condition that arises due to the prolonged use of heavy switches.Besides, the actuation force of the daisy EC switch is just 35g, while its terminal force is 45g. Due to this, it is a perfect choice for professionals who use keyboards for many hours.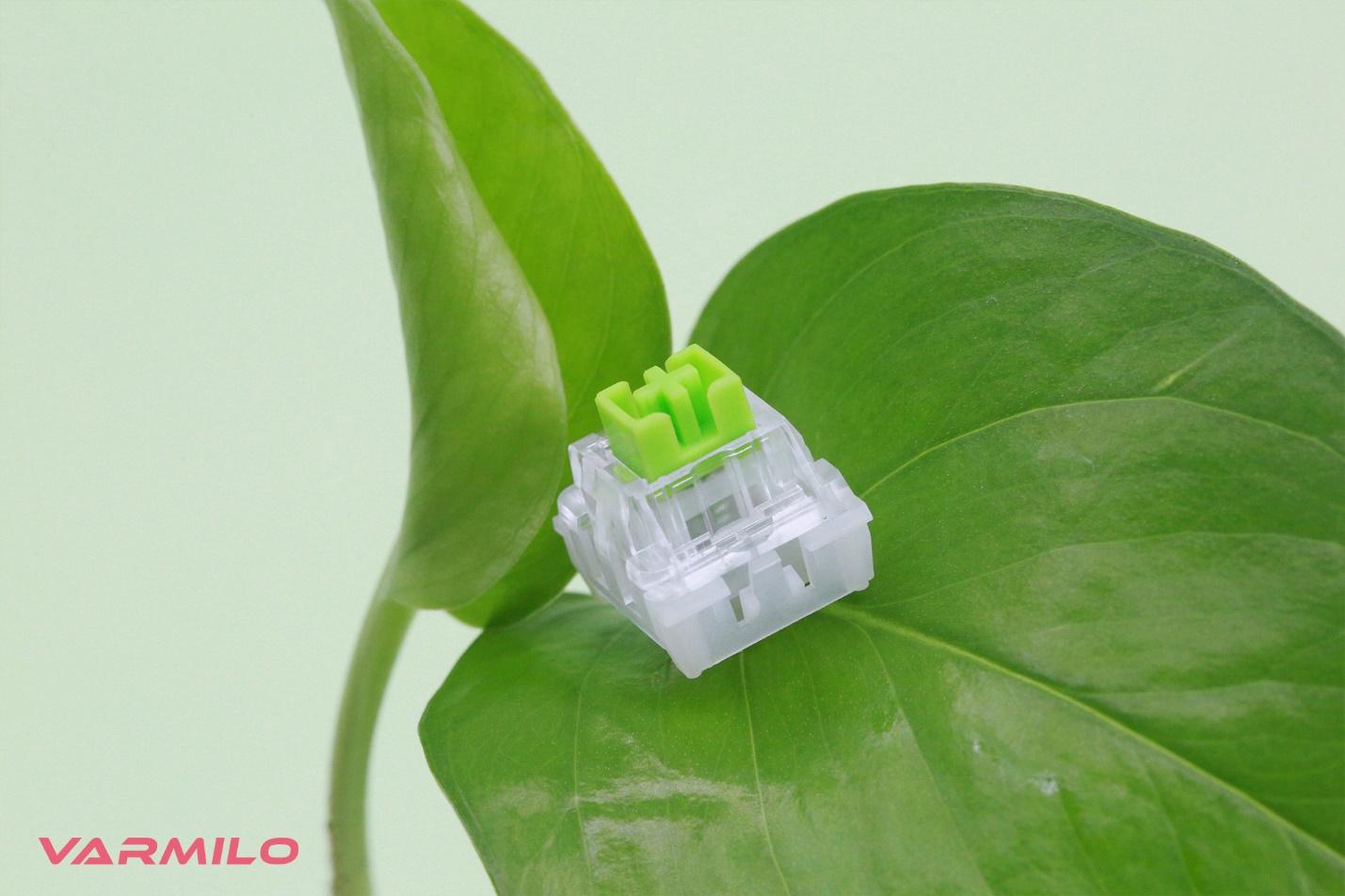 Ivy EC Switch V2
The Ivy EC Switch V2 is unique because of its better audio feedback that produces a click sound when you press on the keys. Furthermore, the actuation force is 50g that is considered exceptionally durable. On the other hand, the tactile power is 60g.Therefore, this switch is best for users who want a durable keyboard. Also, it provides a comfortable typing experience.
Rose EC Switch V2
Rose EC switch is a linear switch, but it is heavy, unlike other EC switches. However, it is lighter than Cherry MX black but heavier than Cherry MX red. When it comes to its actuation force, it is 55g with a terminal force of 75g.Moreover, this EC switch provides strong and comfortable feedback when being pressed. Also, it is suitable for people who like to have a keyboard that offers vital feedback.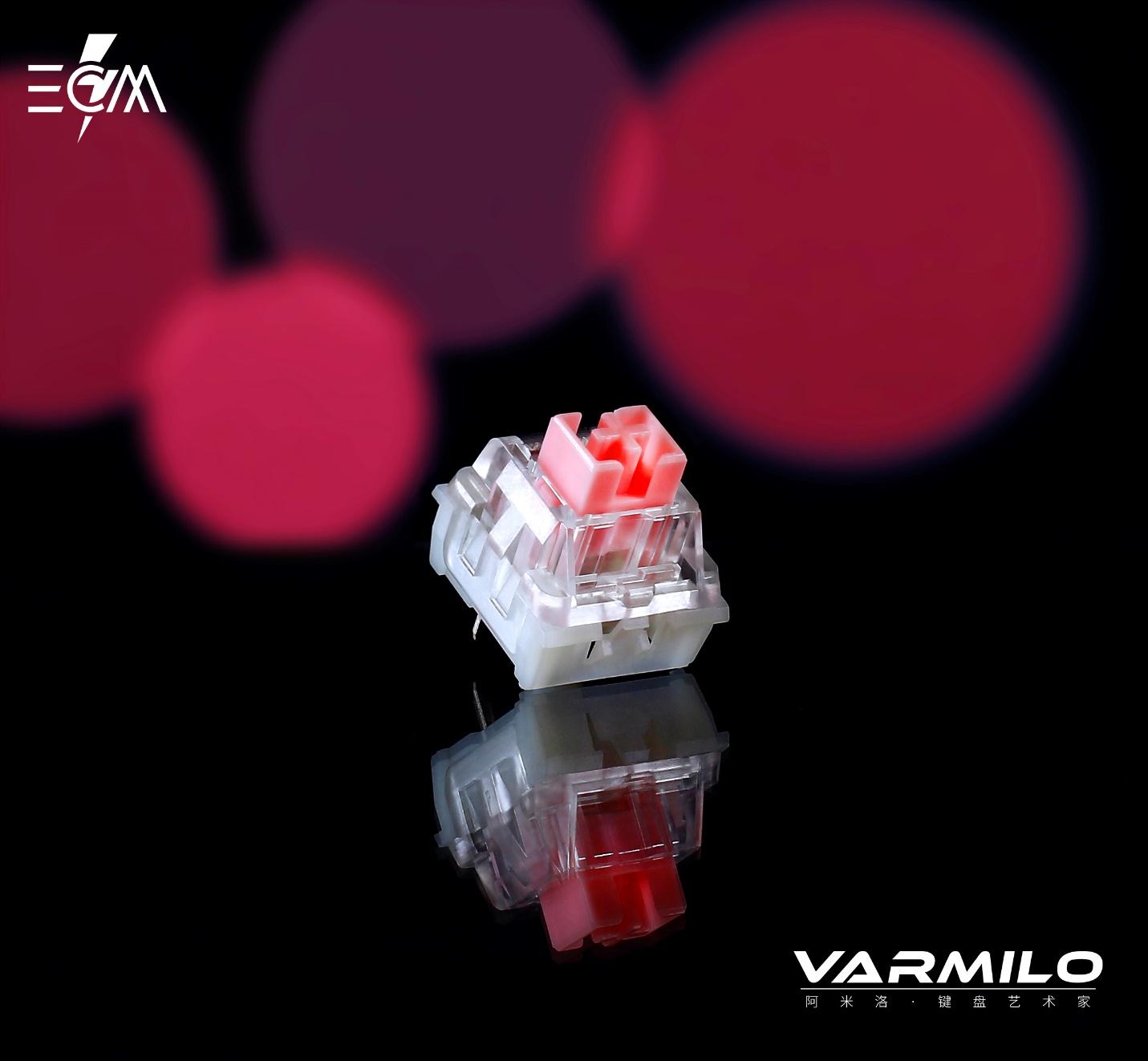 Sakura EC Switch V2
Sakura EC Switch is also famous and loved by several users. Due to its 45g of actuation force, the Sakura switch is lighter than cherry MX red and speed silver. At the same time, the terminal power of this switch is 55g. Moreover, it is a better option for high-end users. In addition, Sakura switches are suitable for office workers and daily users because of their better typing.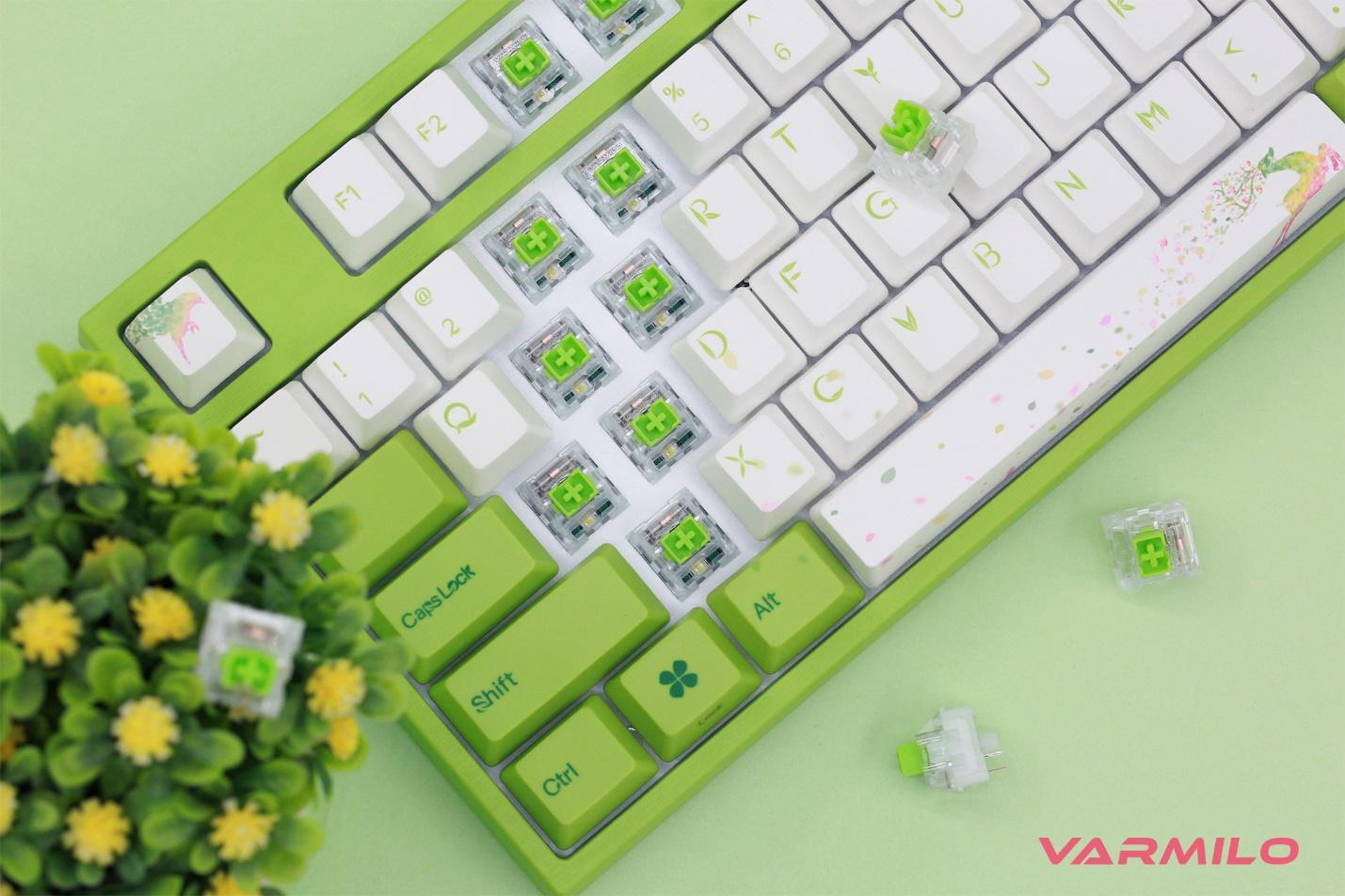 Varmilo EC Switches V2 Vs. Traditional Mechanical Keyboards
Let's break down the aspects that make Varmilo EC V2 better than the traditional mechanical keyboard:
Smoothness
You can feel the smoothness of a keyboard when you press the keys. If the switch produces less amount of friction, then the keyboard has uniform smoothness. In contrast, you don't feel comfortable using mechanical keyboards as the buttons are hard to push. On the other hand, you will be glad to know that Varmilo linear switches give appropriate smoothness to the user.
Response Time
The response time majorly affects the speed of a keyboard. We can say that it's an input lag that takes time to send the signal to the computer when a user presses the buttons. In comparison, Varmilo keyboards have a faster response time as it actuates a key in less than 5ms. This impressive feature is achieved due to the exceptional design of EC switches.
Wobbliness
Mechanical keyboards have wobbly keys that don't inspire anyone to work on them. Obviously, a loose and unstable keyboard can't be considered of high quality. However, keys on Varmilo keyboards are sturdy, firm, and feel satisfying while doing work. Also, its keys won't wobble even after extended use.
Sound
EC switches produce a sound that is clear, crisp and feels nice to hear. Moreover, these switches have mid to high pitched sound that surprisingly matches their push feel. At the same time, the sound of traditional keyboards is too loud and can be annoying for the user and for others.
Consistency
Varmilo EC switches provide consistent typing feedback. Even if you play games or write lengthy emails, the keys give accurate feedback for a long time. Moreover, it also works well when you press the keys from different angles. However, mechanical keyboards only feel great for the first few years. These keyboards are unable to give regular feedback because their keys don't work well after extensive usage.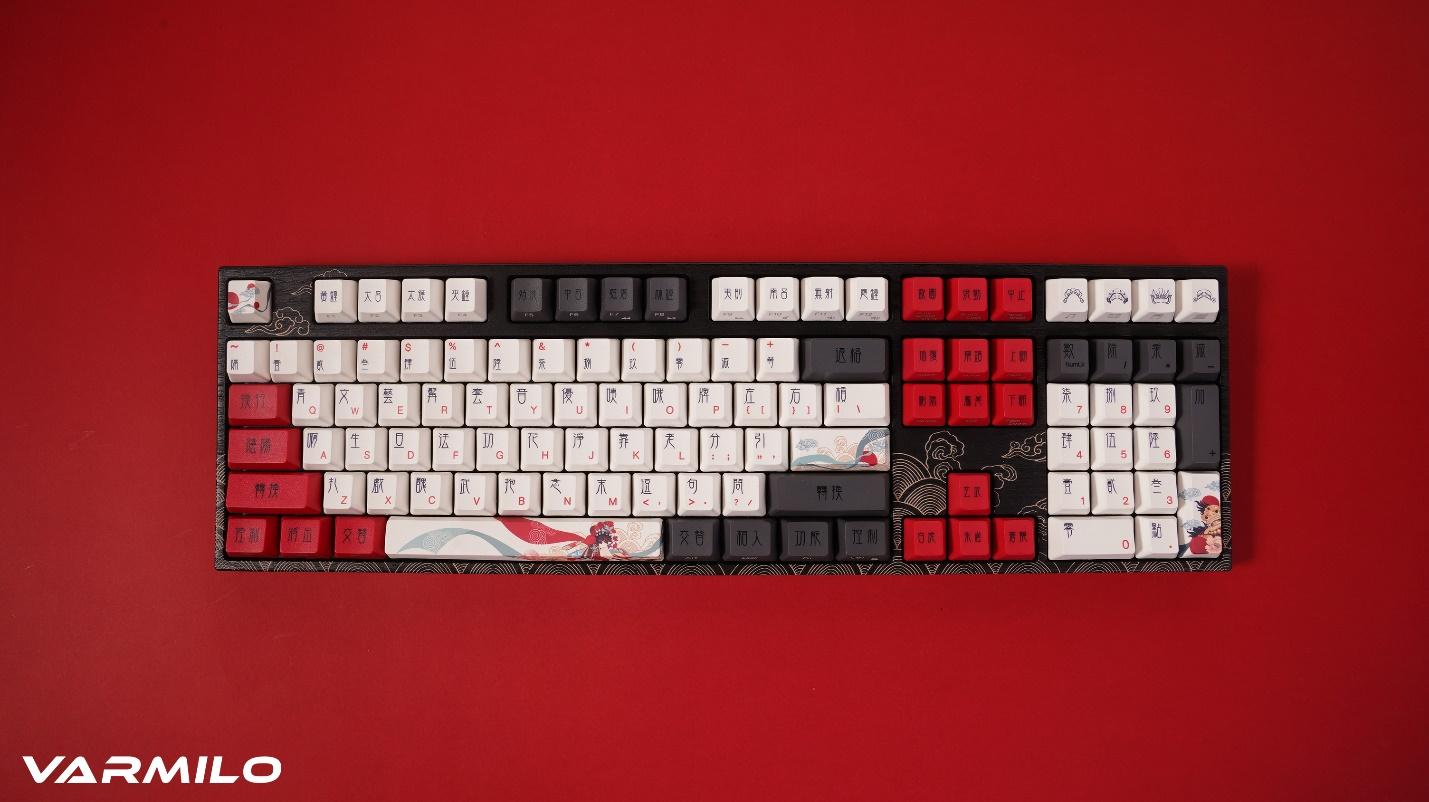 Is it worth it or not?
Many factors make Ivy EC switch V2 worthy of buying. If you use the computer for hours, then this Varmilo EC switch V2 is a fantastic option to write your articles, emails, or posting on social media.Moreover, its attractive designs enhance the look of your keyboard. Besides, Varmilo keyboards have excellent keys, but they also keep other things simple yet classy. That's why we can say that the Varmilo keyboard with EC switch V2 is a jack of all trades.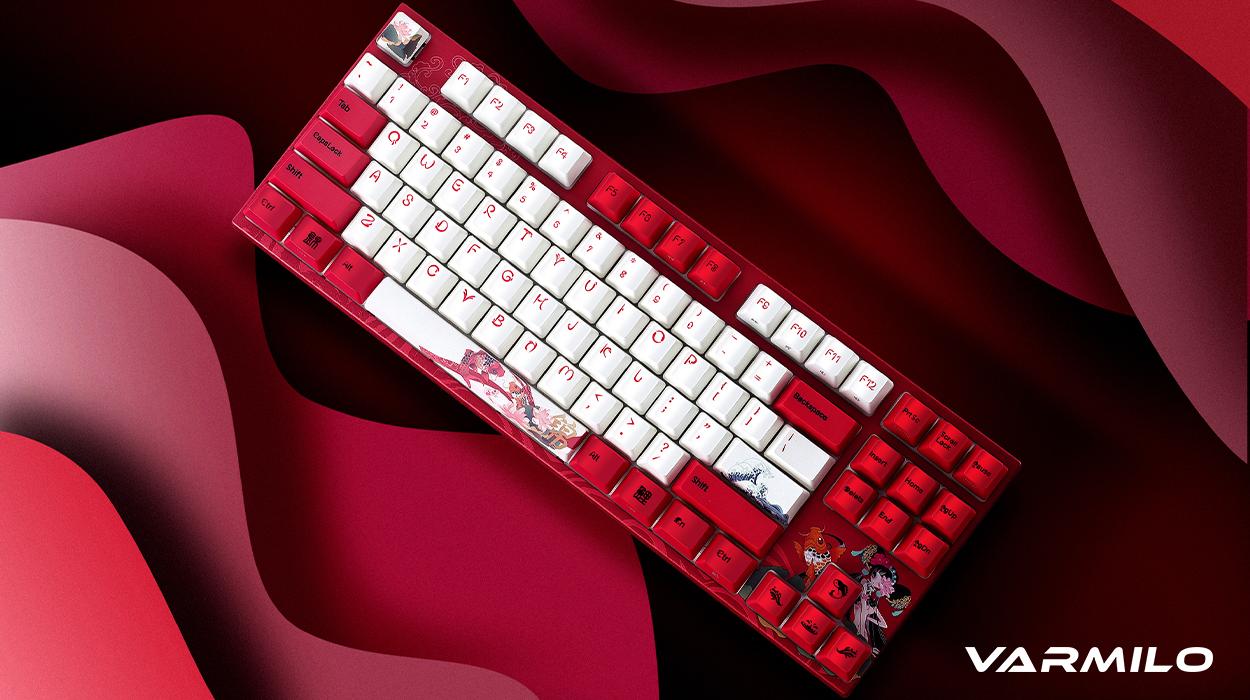 Conclusion
Lastly, Varmilo has painstakingly dedicated its time and resources to give you the fantastic Ivy EC switch V2 on their keyboards. Besides, you can't deny the benefits of its other EC switches as they also outperform and give better smoothness than any other equivalent brand. So, what are you waiting for? Buy one and see for yourself!